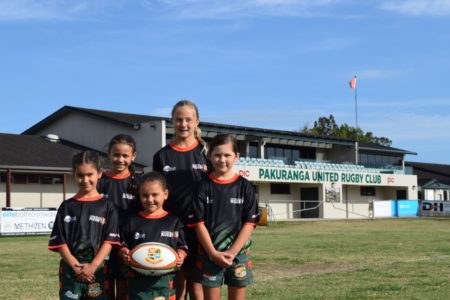 Pakuranga United Rugby Club (PURC) has a vision to be a great family destination for the whole community and this year has started a new initiative.
Worldwide and in NZ, rugby is one if the fastest growing female sports and at PURC we are all in for girls' rugby, says newly-appointed club general manager John East.
"We are excited to start our journey with girls rugby and are committed to delivering a safe and supportive environment for our girls and their families," East says.
"At a board level we have discussed our future and see female players being central to this, it's one of our three key initiatives for the coming year but also into the long term".
Recently the club created a steering committee and appointed local women, mum and coach Emma Nasimi to head up the group.
"This is an exciting time for us as a club, being able to focus on our girls. We're really behind a "Play your way" mentality where girls can come to the club and choose to play in mixed or girls only teams," says Nasimi.
"We'll also have contact and non-contact options to cover all the ways girls want to play the game. With grades from U5 through to U15, PURC hope to cater to more of the community and their families.
"If you're interested in girls' rugby, head down and join in the fun, meet new friends and learn new skills with the help and support of our dedicated coaches.
"There is an upcoming Girls Open Day on Saturday February 27 where you can learn more, meet Black Ferns and Auckland Storm legends and enjoy the fabulous hospitality of PURC."
For more details visit www.purc.co.nz