Pakuranga United Rugby Club hosted a Charity Day on Saturday to support this year's recipient Heart Kids.
A special one-off playing jersey was pre-sold and worn by the Premiers against opposition Eden.
The day started with The Charity's representative Monty speaking about the Charity and then followed guest speakers Bronwyn and Sonja Ward and Michelle Dempsey.
Bronwyn has been a Heart Kid for many years and Michelle (14) had her heart surgery five weeks ago.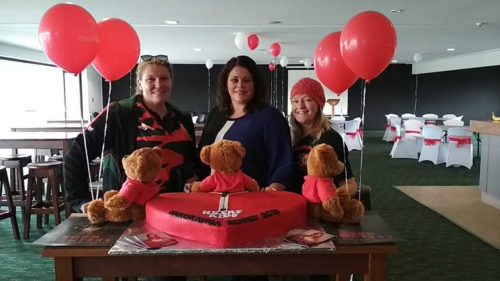 We were also lucky enough to have Charlotte and Dave Evans come with their precious son Lachie who had lifesaving open heart surgery at just five-days-old.
There were several highlights of the day but what made it all worthwhile were the unexpected connections the heart kids' families made with each other and the appreciation they showed to the club for running the fundraiser.
You could see how much it meant to them.  It is such a warm feeling to give something back to the community in both support and financial help.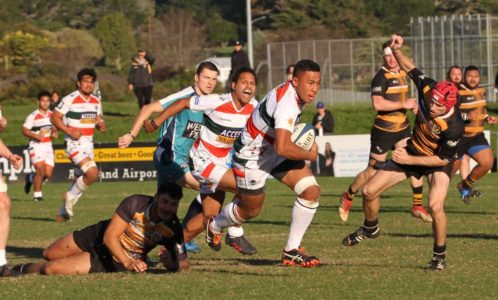 After the game, seeing one of our young Premier players come over and talk to Michelle – who is going to be receiving his jersey – was a special moment.
They listened to the Heart Kids speaking before the game and it hit home to them what this day was all about.
Unfortunately the Premiers couldn't quite secure a win (15-18) but for those of us in Dufty Bell Lounge, the day was a huge success with silent auctions and the main auction straight after the game.
This year an unconfirmed amount of around $15,500 was raised and, again, the generosity of our sponsors in buying jerseys, donating auction items and food was very much appreciated.
By Amanda Dyason