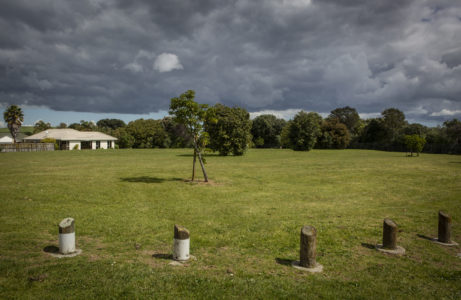 The fight to stop a number of public reserves in east Auckland from being sold has failed.
The Howick Local Board voted at its August business meeting to dispose of six local properties the council wants to sell as part of efforts to raise money through its Emergency Budget which requires $224 million to be realised from "asset recycling".
That includes the sale of council-owned properties not required for current or future work.
While the board gave the green light for the council to dispose of six properties, it voted to not endorse the sale of four others, being public green spaces at 9R Fortyfoot Lane, 111R Golfland Drive, 76R Aberfeldy Avenue, and 31 Aspiring Avenue/17R Hilltop Road.
However, all 10 properties, including those the board wanted to retain, were put before the council's finance and performance committee on September 17, which voted to dispose of the entire lot.
Board chairperson Adele White says she and her colleagues were concerned to see that all but four of the 14 properties put before the council committee are located in east Auckland.
The board was previously presented with the option to dispose of two council-owned properties, 34 Moore Street and 16 Fencible Drive, in Howick, she says.
"Despite a bid to retain the Moore Street property for potential community use, both were lost for disposal.
"The board was then presented with a second list of properties located throughout the Howick ward.
"The board visited all 11 sites in question. Four of these were neighbourhood reserves.
"A property in McCahill Views was subsequently withdrawn."
White says after heated debate, the board reluctantly voted to "sacrifice" six properties in the Howick ward.
"The board highly values green open space throughout the area and a bid was made to the council's finance and performance committee to retain all of the four reserves listed for disposal.
"Despite the support of our local councillors in this meeting, disappointingly, the vote was lost."
Howick Ward councillors Sharon Stewart and Paul Young voted against the properties' disposal.
Stewart says she and Young wanted to support the decisions the local board made at its business meeting in August relating to the proposed asset sales.
"We understand why the Howick Local Board did not recommend the sale of these sites due to their significance to the wider community and the importance of retaining reserves and open space."
Stewart says it's been a tough process given most of the assets had been kept for use in the community for years.
She acknowledges and thanks the local community for its support and feedback "during these difficult times".
Board member David Collings has provided the Times with an email he sent to his colleagues about the proposed asset sales.
He says it's "appalling" the council "can even consider selling public open space" which are what he describes as the original reserve contributions when the areas they're in were first developed.
"It is ironic that at a time when we are seeing a huge level of intensive development in what is commonly known as our leafy suburbs, council wishes to flog off any piece of land it can find, in particular that which is serving our increasingly populated community."