A Pirates vs Star Wars Epic LEGO battle is on display at Paradice Ice Skating, Botany.
The display has been created by members from the All Blocks LEGO User Group and sponsored by 'BlongsBricks' YouTube channel, this display has been organised by local student Alex Blong to fundraise for the World Vision 40 Hour Famine.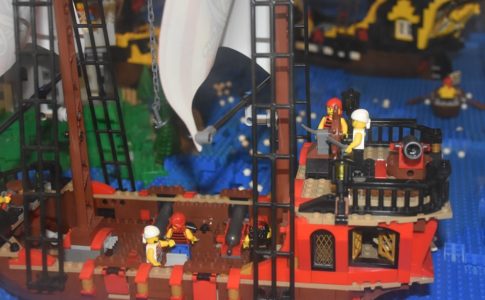 Featuring the First Order from Star Wars who are attacking Pirates Bay with shark-infested waters.
The display is open from now until 28 June, Monday to Saturday 9-8pm and Sunday 9-4pm, entry is by donation to World Vision.
Please consider subscribing to BlongsBricks also! https://my.worldvision.org.nz/ss/kHZ4cg/alex-blong