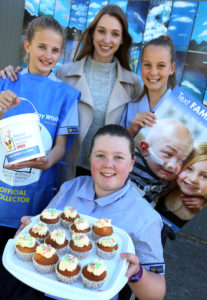 If you're a student at Bucklands Beach Intermediate, you'd be smart to save all your dollar coins for Friday afternoons.
For the next few weeks, Miss Auckland 2017 finalist Natasha Unkovich will be hosting fundraising events to raise money for Ronald McDonald House – the chosen charity for this year's competition.
The 22-year-old, who is in her second year of full-time teaching at BBI, wanted to "find a way to share her Miss Auckland journey with the students she teaches" – and decided involving them in fundraising events on site could be a great way to achieve that.
It's the first time the former Howick College student has entered a proper pageant, after being inspired by her older sister who won Miss Howick in 2009.
From sausage sizzles to lolly bag sales and special visits from Mr Whippy, students and parents can be assured a Friday afternoon treat to celebrate the end of the week while donating to a good cause.
The Ronald McDonald House Charities New Zealand creates and supports programmes that strengthen Kiwi families throughout their children's medical journeys.
It brings a network of support around families to support them as best as possible and ensure they are better placed to cope, and help their children heal.
Miss Unkovich, who has attended a number of events at the Ronald McDonald house, said she is a strong believer in the power of giving and encourages her students to recognise its importance.
"I'm all for giving to people and not just receiving and I think that's a really important concept to instill in young minds.
"Through this whole journey it's really cool to have the community come together, and to have the school's support has been incredible."
The finale of Miss Auckland 2017 will be held on July 8 at the Bruce Mason Centre.