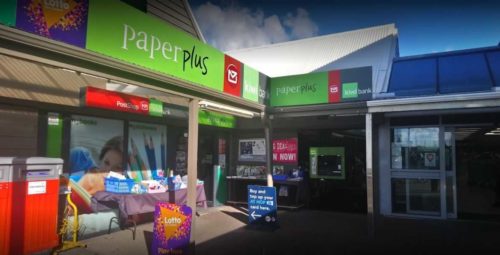 NZ Post will continue to provide postal services to the Highland Park.
Highland Park mall is undergoing extensive development, which has impacted on NZ Post's current location in the area. NZ Post will continue its partnership with Paper Plus to help deliver the postal services that were available from the Highland Park PostShop.
As a result of the mall re-development, Paper Plus will be relocating on Tuesday, April 30 and will commence trading at the new location of Shop 3, Unit F, 28 Dunrobin Place, Highland Park later in the week.
There will be no change to postal and bill-pay services. PO Boxes will be briefly unavailable from April 30 , 12 noon — but will be available at the new location by the end of the week. In the meantime, if customers urgently need to collect their mail, they can do so simply over the counter at the new location. There will be no change to customers' PO Box keys, addresses and numbers.
New Zealand Post head of retail Mark Yagmich says the mall development means that this will be a change in how people access postal services. "But we hope the Highland Park community will enjoy the new the location of our partner business, which is about 500m away from the current PostShop — and has ample parking.
"Community members may also like to know that the service will continue to be operated by the same Franchisee who has been with us for more than 10 years."
Christopher Zheng from Paper Plus Highland Park says he is excited about the partnership with NZ Post.
"Paper Plus is New Zealand's largest book and stationery retailer with over 115 stores nationwide. We're pleased to continue our partnership with NZ Post in Highland Park."
The new location will not offer Kiwibank services. Kiwibank services nearby include Pakuranga 3.9km away and Botany Central 4.9km away.