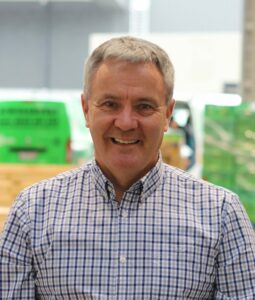 A non-profit organisation is looking for food donors who can provide bulk surplus and donated foods.
New Zealand Food Network (NZFN) started from the May 2020 budget to be part of the Ministry of Social Development's (MSD) Food Secure Communities scheme.
NZFN's chief executive officer, Gavin Findlay, told the Times, "We saw there was a gap in the market where very large bulk surplus food was unable to be handled by any one organisation so a big proportion ended up in landfill.
"We had the environmental issues of food going on landfill and what we perceived to be an ever-growing issue with social needs because of the upcoming pandemic," Findlay said.
"We put a proposal to the government to say we need to set up a NZFN to address these issues."
NZFN collects quality surplus and donated food from large supermarket chains, growers and wholesalers nationally and stores them in their distribution centres in Auckland (East Tamaki) and Christchurch. It then distributes the pallets to food rescue organisations, iwi and charities.
"We have around 62-65 food donors," Findlay said. "Our three founding food donors are Turners and Growers (T&G), Fonterra and Sanitarium."
There are two main way volumes of food come in, Findlay said. "Surplus, any product that is perfectly good to eat but can't be sold, and donations. Companies who, from the goodness of their heart, really buy into what we are doing and want to help out."
The non-profit currently supplies almost 100 organisations around the country.
NZFN is currently searching for new food donors who can supply surplus and/or donated foods.
"The current world environment has meant that the supply chain globally is very stretched," Findlay says.
"As such, the amount of food and inventory stocks that are held by both producers and retailers has diminished. If you have a lower amount of stock or volumes inherently in the country, your supply and surpluses as a percentage also drops.
"We need to continue looking for and working with distributors, retailers, producers and manufacturers to get as much as that surplus as we can. We don't want any of that to go to landfill."
Potential food donors can be located anywhere nationally.
For any interested food donors, email hello@nzfoodnetwork.org.nz or visit the website at https://www.nzfoodnetwork.org.nz