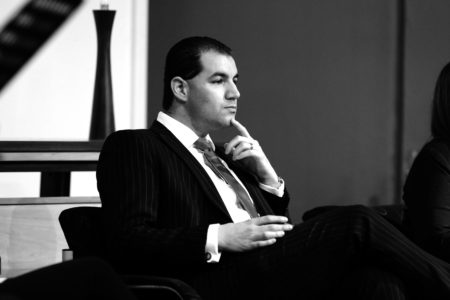 A new prosecutor has been appointed to lead the Serious Fraud Office's (SFO) ongoing legal battle against the four defendants in the National Party donations case.
The case was initially being prosecuted by Stephen Bonnar QC, but he has since been appointed as a district court judge in Auckland.
Bonnar was one of four lawyers recently appointed to the bench to help deal with the impact of the Covid-19 pandemic lockdown on New Zealand's court system.
The National Party donations case will now be prosecuted by Paul Wicks QC assisted by John Dixon QC.
The SFO announced in January last year it had laid charges against four people including disgraced former Botany MP Jami-Lee Ross over donations made to the National Party in 2017 and 2018.
Ross and his three co-accused, Yikun Zhang, Shijia Zheng, and Hengjia Zheng, pleaded not guilty to the charges in February 2020 and are set to go on trial in the Auckland High Court in September this year.
Zhang, Shijia Zheng, and Ross each face two charges of obtaining by deception.
Hengjia Zheng faces one charge of obtaining by deception and one charge of providing false or misleading information.
The Crimes Act 1961 states the charge of obtaining by deception carries a punishment of imprisonment for a term not exceeding three years.
Ross is represented in the case by defence lawyers Ron Mansfield and Hannah Stuart.
Mansfield was part of the defence team for Jesse Shane Kempson, who was convicted of murdering British backpacker Grace Millane in Auckland in December 2018.
After killing Millane, 21, Kempson watched extreme pornography on his phone and took intimate photos of her dead body before burying her in bush in west Auckland.
News media reported on March 6 that Ross has recently formed a company and is planning to sell a supplement that claims to protect its users from "electromagnetic radiation".