Masooma Mehdi
Standing for Howick Local Board
Botany Subdivision
Kia ora, my name is Masooma Mehdi. I am a business owner, a mother, and a proud New Zealander who has called this country home for the past 25 years.
I am standing for the Howick Local Board in the upcoming elections because I have a great passion to serve this community and make Howick into a happier, healthier and safer place to live. I have 15 years of experience in community engagement and youth empowerment and have conducted all my work with integrity, compassion, respect and inclusivity.
I also chair an active youth group based in east Auckland and officially represent a humanitarian global organisation. I am also the co-founder of a nationwide campaign called YouAreUS which was formed in the wake of March 15 incident to bring more awareness, understanding and aroha between people of all walks and faiths.
My experience makes me well-equipped to be a strong voice for our diverse community as I can understand the issues and challenges faced by our society. Howick is a highly diverse community with its beautiful beaches, public facilities and, not to mention, great people!
As your representative, I will work on developing positive relationships between people of all faiths and cultures. I will also be committed to resolve the most pressing issues faced by Howick.
Our local public transport facilities are woefully underdeveloped, and our environment needs care and attention. Our country has a mental health crisis and there is an urgent need to raise awareness on mental health issues and care, with our teen suicide rate being the highest in the western world.
I will make it a priority to engage our community in solving these issues and making Howick a better place.
Please feel free to visit my social media profiles to learn more about myself and my policies.
Mark Johnson (Labour Party)
Standing for the Howick Local Board
Botany Subdivision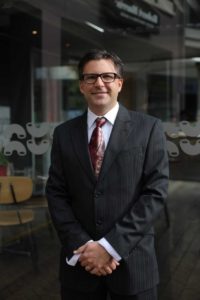 Mark has lived in east Auckland for 14 years with his wife and two children. He is a former high school teacher and currently works in publishing.
Mark wishes to bring his experience and vision to the Howick Local Board so the community can grow into the best version of the richly diverse, vibrant community and commercial environment that it can be.
Mark has the drive and vision for the Local Board to prosper and flourish as Auckland moves into a promising and challenging new era.
He will seek practical and community-oriented solutions to the Botany Subdivision's transport difficulties as well as the lack of clear community spaces and the best use of the ratepayer funding.
Sidhu Singh (Labour Party)
Standing for the Howick Local Board
Botany Subdivision
For 22 years, Sidhu has been a local businessman and community leader. He is actively involved in a variety of projects and events in the Auckland Indian community and serves on the Counties Manukau Central Police Advisory Board and previously as treasurer of the Manukau Lions Club.
As a small business owner, he has been a powerful voice for inter-community harmony and will continue to promote Indian representation and participation in politics on the Howick Local Board.
Another priority will be ensuring law and order in the community. He has been a part of efforts to reduce robberies of small business owners and will drive political action on the Local Board to prevent this.
He is committed to working towards reducing traffic congestion, increasing housing affordability and making the community more environmentally friendly.
Sidhu lives with his wife and two sons who attend Auckland University.
Lance Millward (Labour Party)
Standing for the Howick Local Board
Botany Subdivision
Lance is a highly experienced in landscape architecture – designing infrastructure, housing and open space throughout New Zealand.
He and his wife moved to Highland Park from Ellerslie four years ago together with their two boys – 8 and 11. Lance has always been active in the communities he has lived in as a volunteer whether on a PTA, in the community organising working bees or collaborating to get things done.
He manages a number of shopping centres in Auckland as a facilities manager.
Lance will be pushing for Howick to get a share of the rates pie and use his skills to make sure ratepayers are consulted on projects that affect them.
As our ward changes and grows and intensifies, there are opportunities to develop open space, enhance the environment and plan for infrastructure diversity.