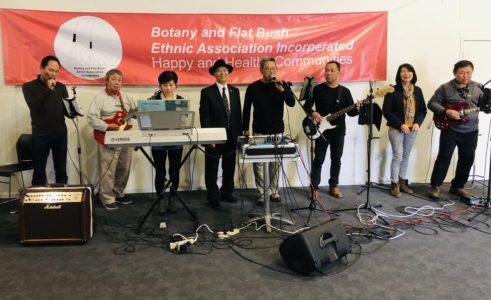 There was singing, dancing and cake at a Mid-Winter Festival celebrating the ethnic diversity of Botany and Flat Bush.
About 100 people turned out for the festival organised by the Botany and Flat Bush Ethnic Association.
They enjoyed music from a live band followed by high tea at the Kotahi Community Centre on June 22.
Association chairman and Howick Local Board member Peter Young says the festival not only celebrated the winter solstice but also recognised "happy and healthy communities" and the area's ethnic make-up.
Hunua MP Andrew Bayly and Pakuranga MP Simeon Brown joined in the festivities along with Howick Local Board chair David Collings and Pakuranga MP Simeon Brown.
Going from the success of the Botany and Flat Bush Ethnic Association that has added a host of fitness activities including Salsa and Zumba classes as well as yoga, table tennis, basketball, volleyball and badminton for locals to keep fit —Peter Young has been invited to start a similar residents' association at Stonefields.
The idea behind it is to bridge the gap between local mainstream Kiwi culture and cultures of new migrants, allowing for more understanding towards a harmonious multicultural community.