The Times' newsroom is undergoing a little change. We have two relatively new journalists, one of whom replaces mid-grade reporter Scott Yeoman who has left to travel the country in a van. Laura Brookes joined us shortly before Christmas whilst Kelly Teed took up a full-time role last week.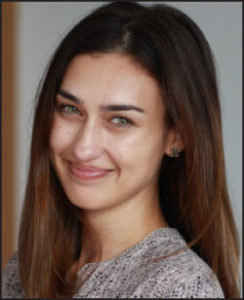 Kelly Teed joins the Times with a background in broadcast journalism and digital platforms.
Since graduating from AUT University with a Bachelor of Communication Studies majoring in journalism, Kelly has worked in various departments at TV3 as well as a stint volunteering with independent Auckland radio station bFM.
She has spent the past year working at Newstalk ZB across radio and online interviewing people on a wide range of topics and is now looking forward to focusing more on local issues.
A Bucklands Beach native, Kelly spent the best part of 22 years growing up in the eastern suburbs, attending all local schools and working her first part-time jobs at Botany Town Centre.
Her passion for writing began early on in primary school and journalism became a clear career path during her years at Macleans College.
She has a deep-seated affection for the area and is excited to return to her local roots at the Times where she will be covering the rounds of sport, crime and politics along with general news.
She also has a strong interest in education, the arts and mental health, and she hopes to one day establish official animal reporter as a real role.
Non-writing interests include strong coffee, nice beaches and anything dog-related.
Get in touch with Kelly by emailing kellyt@times.co.nz.
Laura Brookes started at the Times in November 2016.
She graduated from AUT University in 2015 with a Bachelor of Communication Studies majoring in journalism and completed an internship with Elim Leadership College in 2016 with a focus on team leadership and dynamics.
Laura is passionate about ground roots journalism and telling the stories of locals.
She's interested in what the people who make up the community believe needs to be celebrated, changed or considered.
The 23-year-old attended Botany Downs Secondary College for the last year of her high school education and has spent a lot of time in and around east Auckland, claiming she knows the east better than the south where she grew up.
She hopes to one day make it big as full-time meme reporter, but for now, you'll find her covering arts and theatre at the Times, happily dipping her feet in a bit of everything else – politics, transport, crime and general news stories.
Get in touch with Laura by emailing laura@times.co.nz.