A rarely-awarded sports prize has been presented to All Black great Keven Mealamu.
Mealamu was handed the Sir Barry Curtis Medal in a recent ceremony hosted by Counties Manukau Sport (CMS). He received the award from the former Manukau City mayor Sir Barry Curtis.
CMS chief executive officer Russell Preston said the Sir Barry Curtis medal is bestowed upon the person who has, over a lengthy period of time, demonstrated a raft of qualities, skills and attributes that have not only contributed positively to their sport but to the Counties Manukau region as well.
"The award is held in such high regard that it may not be awarded each year unless the recipient is considered to have achieved the criteria set," said Preston.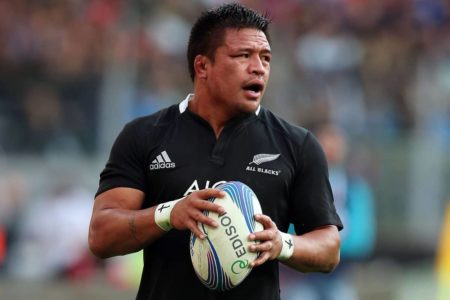 "The inaugural recipient of the Sir Barry Curtis medal was Ruben Wiki. Tonight's recipient is in a lot of respects very much like Ruben Wiki. He grew up in South Auckland and, as such, experienced a lot of the hardships that young people in the rest of New Zealand are sheltered from.
"He showed exceptional promise at the local level that it was not long before he was bestowed with representative honours 1999. It took a mere three years when in 2002 he first represented NZ."
Mealamu has endured the rigours of sport at the domestic, national and international level for more than a decade.
"He has shown that through his own courage he has been an inspiration to his fellow athletes and an example by which young athletes in the future can only aspire to and hopefully accomplish what this man has done for this region and for his country," said Preston.
"He is extremely well respected by his fellow athletes both locally and internationally."