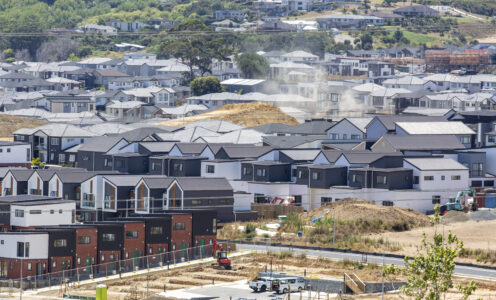 The latest Real Estate Institute of New Zealand report indicates a spike of median house prices last month.
The Real Estate Institute of New Zealand (REINZ) recently released their January 2022 property report.
Median prices for residential property across New Zealand increased 20.5 per cent – from $730,300 in January 20201 to $880,000 in January 2022.
Tim Kearins, owner of Century 21 New Zealand that has an office in Somerville and another in Flat Bush, says these latest statistics prove the property market is remaining "relatively resilient".
This is despite a range of factors such as the arrival of Omicron, lending restrictions, rising interest rates and a softening of prices predicted.
The national median house price is down from December.
"While January figures usually reflect the holiday slow down, the data suggests compounding factors are influencing a decrease in sales activity and easing of price growth nationwide," REINZ writes.
While lower sales volumes show a quieter January, the "good news is February was off to a better start," Kearins says.
"New listings are coming on with real estate activity more noticeable. In fact, right now is providing a good window of opportunity for buyers and sellers alike.
"All eyes will be on the Reserve Bank on February 23 as it makes a call on the Official Cash Rate (OCR), with the overall consensus being that interest rates will continue to rise [the OCR rose 0.25 per cent to 1 per cent].
"February is proving to be a bit of a sweet spot. Many buyers who achieved pre-approval before lending tightened up are motivated to act. First-home buyers want to get in and lock in a good interest rate, and vendors want to sell before the uncertainty of this coming winter."
Century 21 salespeople, he says, have reported that most vendors taking the plunge in recent weeks have been "pleasantly surprised by the level of interest and the results still being achieved".
"Compared to previous summers the number of residential sales remains down. However, I'm confident that February and March should show sales volumes lifting,"
REINZ indicates that the housing market value nationwide has lifted 19.9 per cent year-on-year. In Auckland, the value increased 18.4 per cent, and the rest of the country by 20.8 per cent.