"You don't need courage to cycle around the planet. You need courage to give it a go."
That's the advice of 44-year-old Jeremy Scott – a Kiwi who recently completed a 52,000 kilometre unsupported bike ride from London to New Zealand.
From riding five hours through a sandstorm in the Chinese desert, to being humbled by the generosity of an Iranian farmer and jig-jagging through the traffic-saturated streets of Istanbul, he's collected the most incredible stories along his journey, all penned in his newly-released book The Long Road From a Broken Heart.
As for the title, it wasn't inspired by a relationship breakup.
It was inspired by his five-year-old nephew's attempt to articulate exactly what his uncle was doing to his school friends.
"He's too young to explain [it] to his schoolmates, so he told his friends '[my uncle] is riding round the world because he's got a broken heart'… and I thought, he's just nailed the title."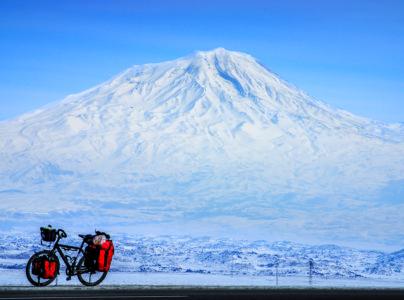 On May 20, Jeremy visited Botany Library to speak of his extraordinary adventure, starting with the moment when it all began.
At only a couple of days old, Jeremy's mother knew something wasn't right with her baby boy.
Doctors diagnosed his condition as a chest infection, but knowing there was more to it, his mother pushed for extra tests and doctors soon discovered he had a huge hole in his aorta valve.
Four years later, Jeremy underwent major open heart surgery at the hands of renowned cardiovascular surgeon Sir Brian Barratt-Boyes, and the successful operation allowed him to keep up with other kids for the first time in his life.
Years later, Jeremy was working for a large architectural practice in London, surrounded by incredible friends and travelling around in a backpack when he got the chance.
But for Jeremy, it simply wasn't enough of a challenge. He wanted to test himself in ways that he hadn't been tested before.
Inspiration struck in 2004 when he returned home to find a magazine featuring three articles about different people that had completed small cycling journeys in various parts of the world.
"It didn't matter how many times I read these articles, I couldn't decide which one I liked better, because apart from the bike, they had nothing else in common – the culture, the food, the scenery – everything else was just completely different. At this point, I start to think to myself, those people who cycled through Europe… what if they had more time?
"And then I thought to myself, what if I had the time?"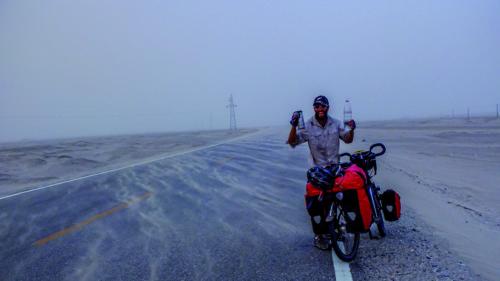 On October 5, 2011, with barely any training or experience, the avid traveller set off on a fully loaded bike that would take him on a whirlwind adventure through 29 countries for the next two and a half years.
He's now devoted his life to inspiring others.
"If I could help one person and give them the opportunity to chase their dreams the way I have, I could die tomorrow a very happy man.
"This is a story about what anyone can accomplish if you've got a bit of an idea and the courage to do something about it.
"When I started, I was petrified of the unknown and the enormity of this challenge I had set before myself. But it did not take long before I fell in love with this simple existence, where all I required was some food, water and some place to put my tent at night. I have never been a happier human being than when I've had so few possessions around me."