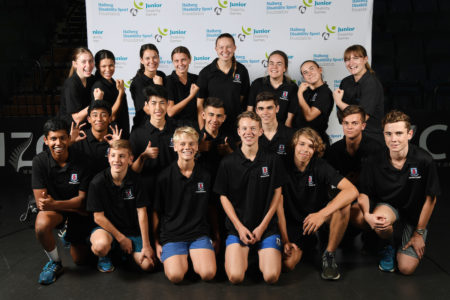 A group of students from Macleans College joined more than 45 teams in the Halberg Challenge recently to raise funds to help physically disabled Kiwi kids experience the magic of sport.
The race took place at Spark Arena last week which saw teams of three compete against each other for charity.
The teams were made up of school students, fitness personalities, sports teams and organisations all coming together to cycle, row or run as far as they could for 20 minutes.
Each team member was in charge of a different activity.
Spark Arena was transformed into the Halberg Challenge stadium for the day with rowing and cycling machines, a running track, along with celebrity MCs, DJs, entertainment, games and prizes.
Funds raised through the Halberg Challenge will go to the Halberg Disability Sport Foundation, Sir Murray Halberg's charity which aims to enhance the lives of physically disabled young New Zealanders by enabling them to participate in sport and recreation.
Funds raised at the Halberg Challenge will also support the Halberg Advisers who connect with young people and their families to connect them to sport and recreation opportunities in local sports clubs and schools, as well as hosting the Halberg Games  – a national sports competition for physically disabled Kiwis at King's College on October 5-7.