New Zealand pop Royalty Suzanne Lynch joins Operatunity for Shake, Rattle & Roll! is coming to Botany.
Since gracing our stages and screens as part of the iconic Kiwi duo The Chicks during the 60s, Suzanne Lynch is now a seasoned vocalist and has travelled all over the world with the likes of Olivia Newton-John, The Walker Bros and Shawaddywaddy.
She joined Neil Sedaka for his England tour in the 80s, then sang in the Cat Stevens band for two world tours and three albums.
Throughout New Zealand, Suzanne is the sought-after vocalist for TV series such as New Zealand's Got Talent and Stars In Their Eyes, and often coaches through private lessons and contemporary vocal techniques.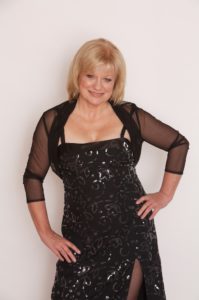 Last touring with Operatunity in 2017, Suzanne will be on the road again for the Shake, Rattle & Roll!, alongside Pat Urlich from Peking Man, Operatunity veterans Karl Perigo and Bonaventure Allan-Moetaua and live band, performing songs from the likes of Elvis Presley, Bill Hayley and the Comets, Bobby Day, Shelley Fabares, Fats Domino and more!
Operatunity's Daytime Concerts have been performing and touring professionally for 17 years. They bring eight tours to 23 different centres, performing more than 200 concerts throughout the year from Whangarei to Invercargill and many places in between.
Don't miss Operatunity's Shake, Rattle & Roll!, touring the country until July; 11am on Tuesday June 19, at St Columba Presbyterian Church, 480 Ti Rakau Dr.
Booking advance is recommended at www.operatunity.co.nz or call toll free 0508 266 237. Tickets include lunch with the artists after the show.