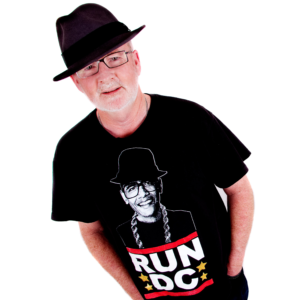 Local poet John Carr is heading back to where his poetry career began.
The Bucklands Beach resident has been chosen as one of five to feature with international performance poets at the Auckland Writers Festival.
Carr will take the stage on May 18 for this unique poetry show, nine years after he won the Auckland Writers Festival Poetry Idol competition.
"I had always written poems, since I was a kid. And when I was a teacher it became part of my job description to take the mickey out of my colleagues in verse," he says.
The children's writer and stand-up comedian says when he was first encouraged by a colleague to enter the Writers Festival Poetry Slam competition he said the thought of competitive poetry seemed "ridiculous".
"But I entered anyway and to my absolute amazement and the amazement of the judges, I won."
He says he enjoyed performing for the audience so much, he considered taking up poetry professionally for the first time.
And while his career has since moved more towards comedy and children's writing, he says he's thrilled to be taking the poetry stage once again.
Visit http://www.writersfestival.co.nz.