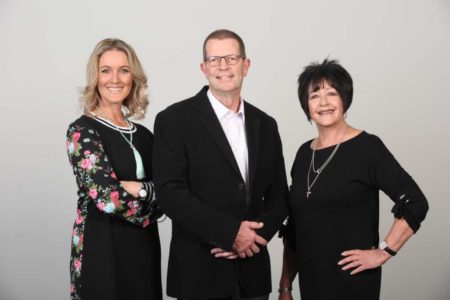 Three independent candidates are to unite under the ticket 'We Know Howick' when they stand for the Howick Local Board in the upcoming local elections.
Newcomer Bo Burns, who organises Howick's annual Santa Parade, has joined seasoned local board members Adele White and John Spiller to stand for the Howick subdivision in the Howick Ward in the 2019 Local Government elections.
The team's campaign, 'We Know Howick' highlights innovative ideas for the board and encourages more people – especially youth – to vote.
"Our hashtag #weknowhowick was carefully chosen as it resonated with each of us. Growing up, living, working and socialising here over a long time and having spoken freely and frankly with the people of Howick – we know the issues that matter most to locals," they said in a press release.
All born, bred and educated locally, Spiller, White and Burns share a mutual vision for Howick where the community is at the forefront of Auckland Council's service provision and projects.
Bo Burns
Bo lives in Howick with her husband and two daughters.
She runs Howick-based business Fundraise Factory and has won local and international awards recognising Innovative Ideas, Exceptional Service and Growth of SME Business.
Affectionately known as "Bo on the Go", Bo has a reputation of giving 100 per cent to all her activities including organising tournaments and coaching for netball, mentoring school groups, APPA board member and she is the current organiser of the much-loved Howick Santa Parade.
Bo has the energy, vision, and organisational skills to action change where she can. As a logical thinker she will listen and dedicate time to residents' issues.
She will strive to keep Howick's historic beauty and culture alive while introducing fresh innovative concepts to its community.
John Spiller
John belongs to a family with a long record of service to the people of Howick. He brings considerable experience in local government and comes from a business background.
John sees Howick as a place of exceptional historic character and amenity and will fight hard to retain those values for current and future generations.
The provision of outstanding recreational and sporting facilities is important to John. On the local board John led the sports portfolio team that delivered the artificial sports fields at William Green Domain, improved drainage and irrigation systems for Lloyd Elsmore Park and fast tracked the development of Barry Curtis Park sports fields. He strongly believes that quality parks and walkways are essential for community health and wellbeing.
John is passionate about the environment and supports pest control programmes, has been personally involved in many local tree plantings and is a long-time supporter of ongoing development of the popular Mangemangeroa reserve.
Adele White
Adele White has gained huge respect from the people of Howick through her successful years in local government, and from working in the community as a former police officer for 33 years.
She is a strong advocate for the preservation of Howick's character and history whilst ensuring the area is well-resourced with innovative facilities for all ages and realistic transport improvements.
On the local board Adele has led decision making around many local community initiatives including the redevelopment of the Uxbridge Arts Centre and, most recently, the development of the Howick Village Centre Plan. She will continue to actively speak out around significant Howick Ward projects whilst being vigilant to, and openly questioning council spending and service provision.
As a health educator, celebrant and current board member, Adele is known for her passion, professionalism, leadership skills and proven ability to interact with all members of the community and will bring this to a new board.