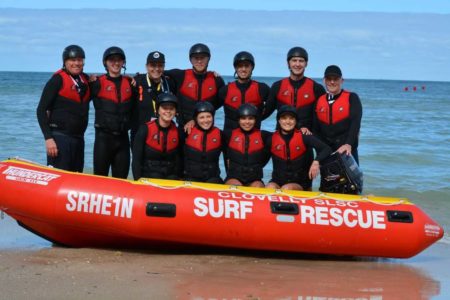 Lifeguards and siblings Taylor and Hogan Shrimpton have come back from the Lifesaving World Championships in Australia with numerous podium finishes.
Taylor, 23, and brother Hogan, 25, have been volunteer lifeguards at Sunset Beach Lifeguard Service in Port Waikato for the past eight years.
Hogan is an electrician and Taylor is working as a civil engineer in Manukau. They went to Point View Primary and then Sancta Maria College.
They competed at the Lifesaving World Championships in Adelaide, from November 29 to December 1. Taylor was selected as part of the NZ Women's IRB (Inflatable Rescue Boat) team and Hogan in the NZ Men's IRB team. IRB racing is a series of simulated IRB rescue scenarios with slight variations.
The NZ women's team results were:
2nd Tube Rescue
2nd Mass Rescue
1st Single Rescue
The NZ men's team results were:
1st Tube Rescue
1st Mass Rescue
2nd Single Rescue
Both teams combined for the Teams race:
Overall National points:
1st New Zealand
2nd Australia
3rd Great Britain
Following the international competition there was an interclub competition where the brother-sister duo represented Sunset Beach.
Her team won the mass rescue race and the single rescue race and came forth in the tube rescue race and  teams race in the women's division.
"This was our first time competing at the Lifesaving World Champs so we did not know what to expect," said Taylor.
"To come away with the results we did is absolutely incredible. It was an awesome feeling to have all our training and hard work rewarded.
"We had an amazing network of support and we are glad we made them proud. We hope that our efforts encourage others to develop and recognise the skills of lifeguards as our sport is all about improving our rescue capabilities and keeping everyone safe at the beach."