They are 50 meters apart and don't look very good.
After intermittent rains, fierce winds and recent cyclone warnings, two big landslips have been spotted at Musick Point at the very bottom of the reserve that leads to the beach.
Howick Local Board member Garry Boles says strong gusts of wind could cause further trees and land to slip away that could potentially hurt someone.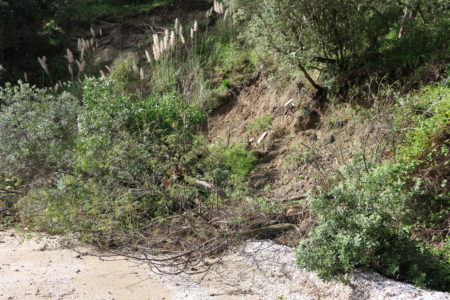 It could be an accident waiting to happen.
He is concerned about unsuspecting walkers on the beach who may be unaware of the hidden danger since the major slips are out of sight.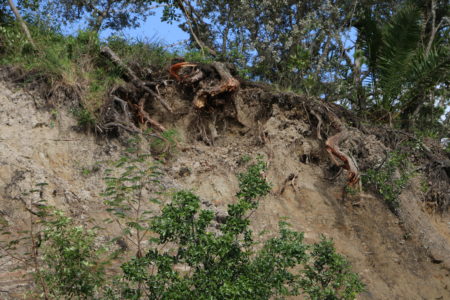 Auckland Council has been alerted and asked to put up a sign warning people to keep safe, he says.
"An arborist and a Geotechnical engineer have been called to assess the damage cause by the wild weather," says Mr Boles.