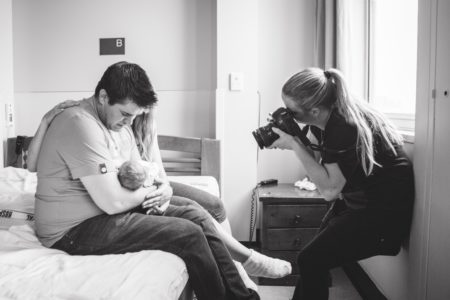 Last Tuesday morning one of our own was named a local hero.
Howick local Emma MacDonald was presented with a medal at Kiwibank's Local Hero of the Year awards to honour her work with the volunteer organisation Heartfelt.
Heartfelt is a group of professional photographers across New Zealand & Australia dedicated to giving the gift of photographic memories to families that have experienced stillbirths, premature births or have children with serious and terminal illnesses.
Emma is the Vice President and NZ representative of Heartfelt and one of almost 60 photographers across New Zealand.
"It is a true honour to be invited into such a private space, when parents are facing their worst nightmare, to be able to capture their love, their connection and all the beautiful details of their babies & children."
Emma is on call 24/7.
Her role involves managing session requests across the North Island, supporting Heartfelt's photographers.
She also works hospitals to increase awareness about Heartfelt and ensure that every family that meets the guidelines is offered the free service.
Emma joined Heartfelt in September 2014 after seeing an article in which a mother shared precious photos of her son who lived for only 19 minutes.
"The images resonated with me so I researched the organisation. I was unsure if I would be able to cope emotionally, but I knew I had to try."
Emma says she is passionate about creating tangible memories for families, preserving moments that in the midst of grief may not be remembered.
She says the photographs also allow conversations to continue for the families, their babies to be included in family albums & their names to be spoken among family and friends.
Emma was nominated by people outside of the organisation who have seen the countless hours she donates, both in photographing families & behind the scenes in admin.
They have seen her leave dinners, turn away paid work and shed tears for the families.
Well done Emma. She is one of several local heroes in East Auckland. If you know of anyone else who has received a local hero award email editor@times.co.nz.