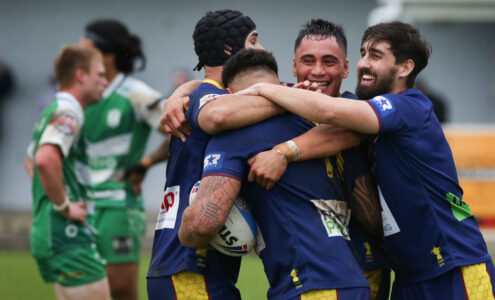 Veteran centre Malo Solomona scored on the full-time siren to ensure Pt Chevalier remain unbeaten through the 11-round Qualifiers of the first division SAS Fox Memorial Premiership, lifting them to victory in a game where they trailed for most of the second half. Pt Chevalier beat Howick 29-26.
The Pirates had led at the break 17-10 before Howick Hornets hit the front, helped along by a strong performance from prop Clayton Williams.
But on the very last play of the game Pt Chevalier struck to secure the win at Paparoa Park.