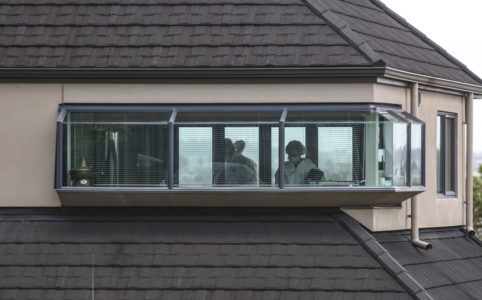 A forensic examination is under way at the east Auckland home of a woman found dead the day after she was reported missing to police.
The body of Elizabeth (Ying) Zhong is understood to have been located inside her vehicle – media have reported her body was found in the boot – in Roadley Avenue, Sunnyhills, a short distance from her Suzetta Place property.
Counties Manukau East Police asked the public for help to locate Zhong on Saturday morning.
The 55-year-old was reported missing from her home and was last seen on Friday afternoon.
Police said they and Zhong's family had concerns for her wellbeing and wanted to hear from anyone who may have seen her or knew where she may be.
She was described as being about 160cm tall and of slim build and may have been on foot in the Counties Manukau East Police area.
Anyone with information was asked to phone police on 105 and quote the file number 201128/1909.
On Sunday night police issued an update saying a homicide enquiry had been launched after a person's body was found in Sunnyhills.
Detective Inspector Shaun Vickers said police could confirm the death of a woman whose body was found in the suburb on Saturday afternoon was being treated as a homicide.
A post-mortem examination had taken place and a scene examination was ongoing, he said.
Officers on Sunday continued to make enquiries in the area where the body was found and were speaking to the woman's friends, family, and associates.
"While formal identification is yet to be completed, police believe the body to be that of Elizabeth Zhong," Vickers said.
There was a police presence in Roadley Avenue on Sunday afternoon when the Times visited the area.
Officers appeared to be conducting an area canvas and were seen talking to residents inside a home in the street.
On Monday morning flowers had been placed on the ground in front of Zhong's home.
An armed police officer was stationed in front of the property and a police car was parked in the driveway.
The Times could see two members of a police forensics team wearing white hazmat-style suits working in what appeared to be the property's kitchen.
According to the NZ Companies Office register, Zhong was the director of a business named Digital Post Limited, which is based in Epsom, central Auckland.
The business's website advertises itself as "New Zealand's most experienced post-production and visual effects company dedicated to bringing to life the creative endeavours of our clients".
People with information on the death of Elizabeth Zhong can phone Counties Manukau Police on 261 1300 or the Crimestoppers free and anonymous tip-off line on 0800 555 111.