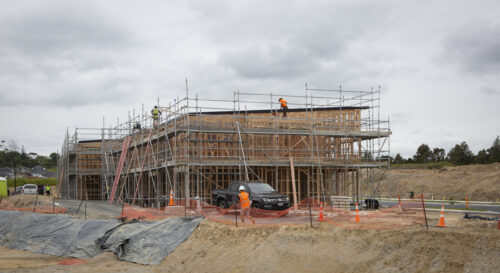 By Simeon Brown, MP for Pakuranga
Following legislation passed by Parliament, Auckland Council is currently seeking submissions on their proposal to change the rules around housing in our city.
The legislation is designed to require councils to zone for more houses but it is important the new rules also make sense for each area and each community.
Specifically, there are two key changes being proposed in Auckland:
An increased building height around town centres, such as our locals in Pakuranga and Botany, as well as in the CBD
The ability to build up to three houses with a height of three storeys on most residential sections across Auckland.
Under these new rules, Auckland Council has limited discretion to consider what are called "qualifying matters", which will essentially restrict development in certain areas that may have strong cultural or historical significance which could be negatively impacted.
The good news for us in Pakuranga is that Stockade Hill is set to be named as a qualifying matter, which will ensure this special site is protected from unreasonable development.
However, there may be other considerations in different parts of east Auckland that also need to be considered, so I encourage you to make a submission.
Submissions are currently open until May 9, 2022, and can be made on the Council's website, www.akhaveyoursay.aucklandcouncil.govt.nz.
It is important that these rule changes reflect the views of east Aucklanders as much as possible, so please take a look at what's being proposed and let Auckland Council know your thoughts by the above date.
This should also be an opportunity for Council to stop and think more carefully about its proposed parking strategy, something that would see things like kerbside parking on many streets across Auckland taken away, particularly as this plan change will mean more need, not less, for car parking across Auckland.
I want to thank Howick Ward Councillor Sharon Stewart for standing with our local businesses and voting against this parking strategy.
Hopefully her Council colleagues will eventually understand how a change like this would damage tightknit communities like Howick and that it could not be easily reversed in hindsight.