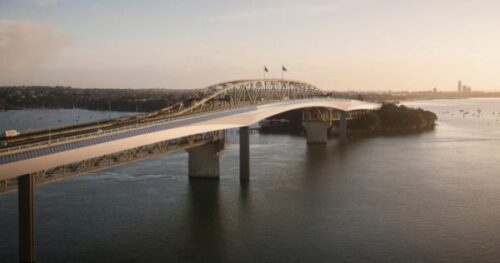 By Simeon Brown, MP for Pakuranga
This week the Government will be releasing the 2022 Budget which will outline the Government's plans on how they will spend your taxes over the next 12 months.
While the Government is very good at making announcements, the reality is that not only are they very bad at delivery, but have become exceptional at wasting taxpayers hard-earned money.
Whether it be on idealistic projects like the cycle bridge over the Auckland Harbour, or the nearly $10,000 they spent on two big zero statues for their "road to zero" campaign, Government waste has become far too common under this Government.
The most recent example of wastage comes courtesy of the New Zealand Transport Agency (NZTA), who were revealed to have more than doubled the number of public relations staff on their payroll since Labour took power.
In 2016/17, they had just 32 full-time communications staff, which has ballooned to 88 in 2020/21. Instead of building and fixing our roads, they're spending your money on efforts to look and sound good.
It's one thing to talk about an infrastructure project and make it sound like a great idea, but it's another to actually get shovels in the ground and useful things built.
Communications staff are some of the better paid in the public service, with many earning over $100,000. In fact, the number of comms people earning six figures-plus has increased almost 10-fold under Labour, from the equivalent of 6.6 full-time staff to almost 65.
But surely with all these extra full-timers on the payroll, we can cut back on outside consultants? Maybe this is simply a smart cost-cutting measure?
Except that yearly spending on consultants has also more than doubled during the same time period, from $31 million when Labour took power to over $75m in the last year.
In fact, NZTA spent almost as much on consultants as on construction for the NZ Upgrade Programme, with $145 million spent on outside help and just $202 million spent on actually building the roads over the last four years.
Labour has shown time and time again that they believe the key to success is simply making announcements, not actually delivering on them.
Whether it's one of their many failed promises, like Kiwibuild, or projects designed to enhance their credentials instead of the lives of New Zealanders, like the cycle bridge, wasting money is what this Government excels at.
Kiwis deserve a government that is focused on delivering outcomes and improving lives, particularly at a time like this when many are struggling and while we are taking on massive amounts of new debt.
High quality spending which delivers outcomes for all New Zealanders and invests in the future success of our country is what NZ needs and what National is committed to delivering.