Five locals have been named in the New Year's Honours list including Bucklands Beach-raised Olympian Barbara Kendall who was made a Companion of the New Zealand Order of Merit.
Congratulations to you all.
Their citations follow:
Appointed a Companion of the New Zealand Order of Merit
Barbara Kendall, MBE
Stanmore Bay
For services to sport
Barbara Kendall is the only New Zealand woman to have competed in five Olympic Games, winning gold in 1992, silver in 1996, and bronze in 2000 in boardsailing. Ms Kendall retired from competitive board sailing in 2010 after winning 11 world championship medals and becoming New Zealand National Champion on 25 occasions. For 12 years she has been representing New Zealand on the International Olympic Committee's Athletes Commission, Woman in Sport and Sport and Environment Commissions. She has also served on the World Anti-Doping Agency's Athletes Commission. She was a member of the New Zealand Athletes Commission for 26 years and chaired the Oceania Athletes Commission for 12 years. Currently she chairs the Association of National Olympic Committee's Athletes Commission and is the Vice President on the International Surfing Association. During her time as an international commission athlete leader she focused on developing a career program to empower athletes for their future. She was a New Zealand Sport and recreation ambassador from 1997 to 2012 and a member of High Performance Sport Yachting New Zealand Board for four years. Ms Kendall is an Olympic Schools ambassador for the New Zealand Olympic Committee and the Chef De Mission for the New Zealand 2018 Youth Olympic Team.
HONOURS AND AWARDS Sport New Zealand Leadership Award, 2014 International Sailing Hall of Fame, 2007 New Zealand Sports Woman of the Year, 1996, 1998, 1999, 2002 Member of the Order of the British Empire, New Year 1993 New Zealand 1990 Commemoration Medal
Appointed a member of the New Zealand Order of Merit:
Paul Spiller
Mellons Bay
For services to chess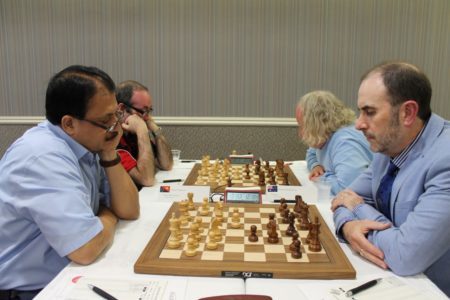 Paul Spiller has been involved with the New Zealand chess community as an organiser, administrator, sponsor and player for 40 years. Mr Spiller has been World Chess Federation (FIDE) Zone 3.6 President since 2014, the highest organisational post attained by a New Zealander in chess, and is currently Vice President of the New Zealand Chess Federation (NZCF). He was appointed a NZCF Councillor from 1977 to 1978. He co-organised the Borroughs Computer Grandmaster tournament in Wellington and led the New Zealand Women's team to Buenos Aires. He served in committee roles with the Howick-Pakuranga Chess Club between 1980 and 1990. During this time he organised the NZCF Junior Championships and NZCF Women's Championship. He organised the NZCF Congresses for 1989/1990 and 1999/2000. He organised numerous exhibitions and junior coaching clinics in the 1990s. He organised the 2002 and 2003 Auckland International Open Tournaments. He re-joined the NZCF Council in 2004 and organised the 2005 Oceania Zonal Tournament. He co-organised the 2006 and 2009 Queenstown International tournaments. He was President of the NZCF from 2008 to 2014, during which time he organised multiple prestigious tournaments. He raised sponsorship and organised the FIDE World Championship Zonal tournament in Rotorua. Mr Spiller organised the 2017 Oceania Championship where multiple New Zealand players qualified for master titles.
Awarded the Queen's Service Medal
Colleen Grayling
Eastern Beach
For services to wildlife conservation
Colleen Grayling is the Coordinator of the Howick Tramping Club Conservation Subcommittee and for 16 years has provided leadership and advocacy for the recovery of the endangered North Island kokako in the Northern Pureora forest. Through the Howick Tramping Club, Ms Grayling began her involvement in 1999, helping with predator control, maintaining and extending bait station networks in the Mangatutu and Tunawaea catchments. She has been the Conservation Subcommittee Coordinator since 2002. The community efforts she has led have resulted in a 1,600 hectare network in the Mangatutu catchment and a 660 hectare network in the Tunawaea catchment to reduce predator numbers. She has played a key role in supporting the Auckland Tramping Club in their management of the Tunawaea network, which they took over in 2011. For six weekends a year some 40 volunteers monitor rat density, fill bait stations and empty these bait stations at the end of the kokako breeding season. Ms Grayling has coordinated these efforts, involving several tramping clubs and committed volunteers, which has resulted in significant growth in the kokako and pitoitoi (North Island robin) populations. This has allowed kokako translocations to sites such as Pukaha/Mount Bruce, Hunua Ranges, Waitakere Ranges, Maungatautari Sanctuary and Taranaki, as well as Pitoitoi translocation to other sites.
Awarded the Queen's Service Medal
Salamina Kaliatama Leolahi
Flat Bush
For services to the Niuean community
Salamina Kaliatama has contributed to the Niue community in Mangere for a number of years through cultural, language and sports groups, and various community projects. Mrs Kaliatama was one of the founding members of the Paluki Niue Women's Weaving group and Matua Fifine Kaufakalataha weaving group. She has been actively involved in coordinating, leading or supporting projects that promote intergenerational learning and celebration of Niuean language and culture. She has been a member of Pulefakamotu Niue group for more than 15 years, is a former Chairperson and a current Committee member. She was Chairperson of the Mangere Zone and represented the Zone on the Executive of the Niue New Zealand Sports Federation from 1980 until 2007. She organised teams to participate in netball, cricket, rugby, and athletic tournaments, and was responsible for sourcing equipment and transport for the teams. She has been coordinator of the Pasifika Festival Niue Village since 2002. She was a founding member of the Niue New Zealand Nurses Association and was Secretary from 1990 to 1997. She was a member of the Niue Advisory Council from 1992 until 2002. Mrs Kaliatama was one of the first volunteer announcers from 1997 to 2007 for the Niue programme on Radio 531 PI.
Awarded the Queen's Service Medal
Ross Richards
Howick
For services to the community
Ross Richards has been employed with the Salvation Army Community Ministries in Manukau since 1984. Mr Richards was Director of the Manukau Community Ministries Centre from 2001 to 2002 and Service Centre Manager from 1999 to 2016. He has assisted with the establishment of a number of initiatives with the Salvation Army, including developing a mobile drop in/resources centre to assist communities in South Auckland, a computer training programme, and Family Breakthrough, an innovative scheme of family mentoring. He coordinated Family Breakthrough from 2003 to 2016. He has built a network with other social service agencies and community groups including Friendship House, Pillars, Te Tai Awa o te Ora, Otara Global Village, Sisters of Mercy, Plunket, and Awhetu social services for Pacific Island communities. He was involved with the Rata Vine project in Rata Vine, Manukau, which aimed to turn the area around from a ghetto exhibiting gangster behaviour to a family community environment through an emphasis on social justice, Christian-based principles and refugee development services. Mr Richards also worked with ME Family Services to support transgender and street workers in the Hunters Corner/Manukau areas, using his connections to assist with food, clothing and housing for this vulnerable group, as well as links to drug and alcohol addiction support networks.