Photo essay
By Chloe Polglase
Every year a group of 20 to 30 Year 12 students from Elim Christian College visit Israel.
Israel is a unique cultural and spiritual experience and students complete a 14-day tour in which they follow the footsteps of Jesus and visit culturally and spiritually significant landmarks.
The culture in Israel is very different from the culture here in New Zealand. Students had the opportunity to ride camels and float on the Dead Sea.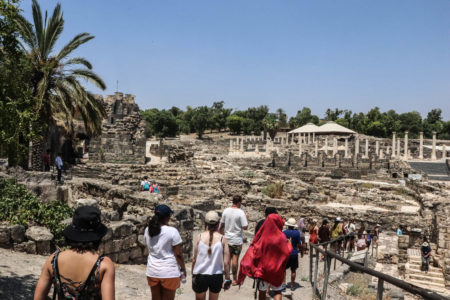 On the tour, students saw incredible architecture dating back to the early AD and Byzantine periods. The Israel trip is a rite of passage for many Year 12 students. It is an opportunity to be independent and allows peer to peer relationships to flourish.
Israel is of high spiritual importance to students at Elim Christian College and is highly enjoyed, as well as being incredibly impacting