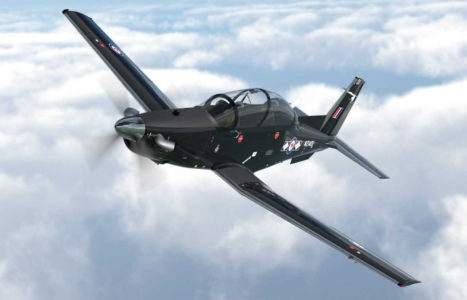 To mark the 74th anniversary of D-Day, the New Zealand Warbirds Association is holding a Warbirds Open Day at their Ardmore Airport base on Sunday June 3 with the first flying display scheduled for 11am.
Warbirds general manager Trish Reynolds says "This is a great family day out with a $20 adult entry fee and free entry for children under 14. All funds go to the continuing development of the association's new NZ Warbirds at Ardmore Visitor Centre."
Food and refreshments are available and the entry fee includes free parking and the chance to win a lucky draw flight in a Warbird aircraft.
A wide range of former and current military aircraft will be on view including an RNZAF T-6C Texan II – the new turboprop powered trainer recently commissioned by the Air Force as part of the Black Falcons display team; the Texan will be accompanied by the Beech King Air B200 – a high performance communications/ transport aircraft and multi-engine trainer.
Ex-RNZAF aircraft such as the Skyhawk and Aermacchi will be on static display.
"For the first time we will have one hangar dedicated to education, safety and aviation careers advice for visitors to learn more," says Reynolds.
"We have invited the NZ CAA Drone Education & Safety Unit, Incredible Images (a commercial drone operator) and other organisations that employ people wanting to start a career in aviation be it in aircraft engineering or flying."
The public will be able to see flying display routines from a variety of WWI and WWII aircraft at 11am, 12.45pm and 2.30pm. Gates open at 9am.
For those who wish to experience the thrill of a flight in a Warbird, bookings can be taken for flights in a wide range of Warbird aircraft.
Ardmore–based flying training clubs will be present along with a variety of machinery, cars and motorbikes on show.
The Kidszone will have a variety of amusement attractions for children.