THIRTY years after taking a long fight to vindicate the air crew who flew the DC10 in the
tragic Erebus crash, Gordon Vette is adamant he would do it all again.
Former Air New Zealand Captain Vette, of Eastern Beach, is now 76. Six years ago he suffered a stroke which has left him unable to speak, although he is fully cognitive.
Asked by the Times about his decision to help Justice Peter Mahon in the commission of inquiry set up to re-investigate the crash, his wife Charmaine says: "He would do the same today, even knowing that it would cost him his job and other friends in the company."
What about his decision to resign from Air NZ in the face of political pressure? "He had no choice," she says.
Mr Vette's son Mark says: "Dad's career was sacrificed.
"He had eight to 10 years to run and those were the years that you accrue the benefits for future retirement.
"It was a big decision but the story had to be told and he decided he had to stand up and face the music.
"It was a terribly trying time for everyone. Dad was at the peak of his career."
Mr Vette's research revealed the phenomenon of white-out, which can cause pilots to fly into an obstacle in apparently clear visibility. White-out occurs when the sun is filtered through cloud and reflects light from the snow making it impossible to distinguish ground from air.
However, the accident report – which was released in 1980 and was compiled by New Zealand's chief inspector of air accidents Ron Chippindale – concluded that pilot error was the principal cause of the accident.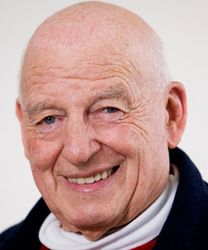 Reluctance from Prime Minister Robert Muldoon and the airline's top management to accept evidence of organisational management error led to another resignation. Judge Mahon resigned from the bench and died in 1986.
Judge Mahon said the state-owned airline was primarily to blame for changing the flight plan without telling the crew.
The omission resulted in the aircraft flying towards Mr Erebus instead of heading down McMurdo Sound.
His statement, that the airline had intentionally misled the inquiry through "an orchestrated litany of lies", has gone down in the annals of New Zealand aviation history.
The DC10's captain Jim Collins was trained by Mr Vette.
"Dad considered him an impeccable pilot," Mark says.
"That's what alerted him that there may be a problem, and he was concerned that if it could happen to Jim Collins, it could happen to any of them.
"A lot of people were critical that dad was just standing up for his friend but he knew how impeccable Jim was."
In a television interview in 1983, Mr Vette said: "Media started to indicate in the coverage that Collins [the captain] had taken the crew screaming and kicking down through cloud until they smashed into the hill.
"That was the generally held impression early in the progress of the inquiry. It was not dispelled by the company or the department.
"They were dismissing Collins' lifetime of professional practice out of hand.
"He was one of the most cautious pilots in the world.
"I indicated to the company I was pursuing a line of inquiry along the aspects of the visual
illusory effect.
"I had no support for my views. When I took a stand at the commission, it was apparent I was being treated as being disloyal to the company."
Mr Vette joined Air NZ – then Tasman Empire Airways (TEAL) – in 1948 as an engineering apprentice, starting his flying training at the Auckland Aero Club at the same time.
He graduated from engineering school in 1953 and accepted a short-service commission in the Royal New Zealand Air Force as a flying instructor.
He rejoined Air NZ in 1958 as a first officer on the DC6, and also obtained his airline transport pilot and flight navigator licences.
He became a check and training captain on the DC10 in 1972 and was then appointed to flight instructor. By late 1979 he was one of the most senior captains at Air NZ.
On November 28 1979, Mr Vette was in Honolulu about to operate a service to Los Angeles when the news of the crash into Mt Erebus reached him.
Once the shock was over he became disturbed at the speed with which the investigation seemed to be moving toward "pilot error", based on the conclusion the aircraft must have been flying in cloud at low level in order to have hit a mountain.
Such an act, Mr Vette believed, would have required an "unlikely level of simultaneous incompetence on behalf of all the crew members".
Mark brought his skills as an animal behaviourist into play to help his father study the psychological aspects of the accident.
The crusade resulted in the "human factor" becoming an entrenched part of aviation language, and Mr Vette was instrumental in seeing that ground-proximity warning systems were developed.
In a TV interview in 1984, Judge Mahon said Mr Vette succeeded to an unprecedented degree in helping to make a similar sort of accident less likely to happen again.
"When he gave evidence at the inquiry he produced written material which demonstrated this 'flat-light' phenomenon," Judge Mahon said.
"He produced from overseas a man acknowledged as a world expert in the field who confirmed the existence of this illusion.
"This in turn set me on the track of overseas inquiries which I made in the US, Canada and England from top-class experts.
"They all confirmed what I had been told at the inquiry through Vette's efforts.
"Finally I went to Antarctica and there the thesis was again confirmed, especially when I was taken for a flight myself in white-out conditions and saw with my own eyes the flat terrain of ice and snow stretching forth for more than 40 miles when right in front of us there was a snow ridge several hundred feet high.
"An overseas expert in jet training and jet operations has said that this [Royal Commission] report has made the world a safer place to fly in.
"Well, if that is so, that is due to the persistence of Gordon Vette and the evidence he produced which directed me and counsel of the commission on to the right path."
By: MARIANNE KELLY