Around 1650 children enrolled across the Howick Local Board for the finale of Kia Maia te Whai- Dare to Explore adventure hosted at the newly refurbished Botany Library with great enthusiasm.
The four Howick Local Board libraries (Botany, Howick, Highland Park and Pakuranga libraries) got together to achieve an outstanding collaborative effort– starting off the adventure with a combined local board calendar of events. They also worked alongside Sports Auckland for a shared 'Fun Fitness' series.
In addition, several local community members contributed their talents for some memorable events, including yoga, karate and mindfulness workshops.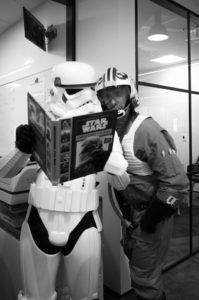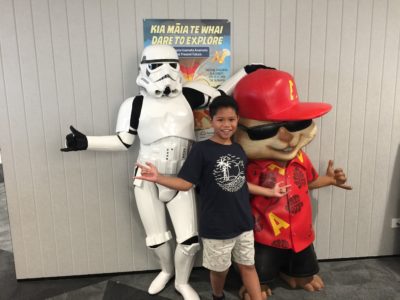 The Botany Town centre mall (where Botany Library is located) and their retailers were very supportive of the party and donated a number of gifts such as books, cookie cutters and movie tickets from Hoyts.
The party was organized after-hours at Botany Library due to exceptional enrolment numbers for dare to explore this year.
The party was themed around the Kia Maia te Whai- Dare to Explore booklet with stations set up celebrating Onamata- past, Inamata- present and Anamata- future. The children had a wonderful time exploring Jurassic Land, The Now Land, Tomorrow Land, Fantasy Fairyland and a scavenger hunt around Botany Town Centre encompassing the theme.
The party was well attended with around 350 children and an additional 250 parents in attendance.
Funnily enough some of the parents seemed even more trilled than the children on meeting the Star Wars characters and interacting with their favourite superhero Batman.
Each child was given a gift to take home donated by the Botany Town Centre management.