Nearly 300 students aged 3-18 will be dancing their way through the production Aladdin on Sunday.
Aladdin will be an entertaining and colourful production of ballet, jazz, contemporary and tap dance performed by students of Expressions Dance at the Vodafone Events Centre with performances at 2.30pm and 6pm.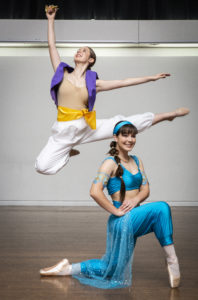 The role of the charming street rat Aladdin is played by 17-year-old senior student Samantha Pfiszter, while the courageous and self-determined Princess Jasmine is played by 17-year-old Lucy Sutton.
Audiences will be taken on a journey with Aladdin as he enters the Cave of Wonders in search for the magical lamp.