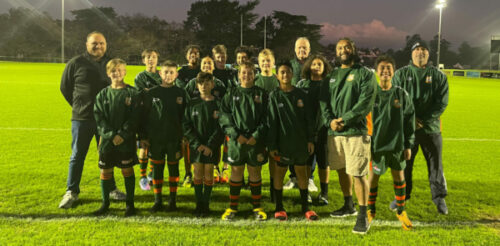 It has been a tough year for many, so when local business owner Zowie Newton, from Hunting & Fishing Botany, was approached to sponsor the U12 Capped Pakuranga United Rugby Club team with their new club jackets, he was only too willing to step up and get involved.
"It's great being able to support the local Pakuranga Rugby Club and back the boys.
"We are thrilled to be able to help an active community group," said Newton.
One parent responded, "A massive thank you goes out from the boys to Zowie and the team at Hunting & Fishing Botany for their generous sponsorship."