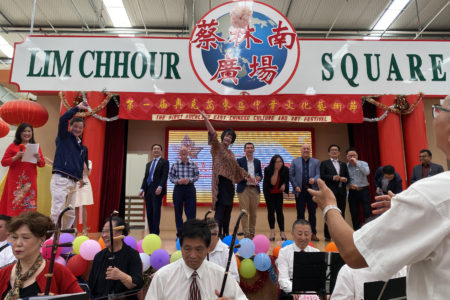 The Pakuranga Chinese Association has been a part of the community for 18 years with well over 900 members.
East Auckland was witness to the very first arts and culture exhibition, hosted by the Pakuranga Chinese Association (PCA).
The exhibition launch was well attended by Howick Local Board members, local MPs, councillors and guests.
Members of the PCA took over Pakuranga's China Town with an extravagant opening reception full of art, music and performances and a special ribbon cutting ceremony with local board members.
Committee member Barry Hung from PCA says, "The purpose of this event was to showcase and celebrate the significant role that arts and culture plays on the rejuvenation of older Chinese migrants who live in east Auckland."
A free family event the exhibition was supported by Arts Out East, Te Tuhi and the Howick Local Board.