Totara Park Riding for the Disabled is calling all volunteers to take part in a Volunteer training programme in May. If you've ever wanted to work with horses while also making a huge positive difference in the lives of those with disabilities, now is the time to get on board. Doug Humby shares his experience as a volunteer for Riding for the Disabled and why you too should get involved.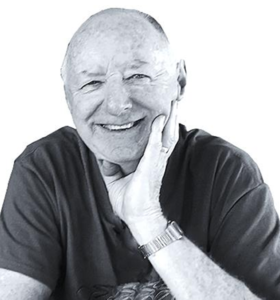 My first personal encounter with Totara Park Riding for the Disabled (TPRDA) was June 2012 when my camera was called upon to capture a day at the Totara Park arena.
It was about then I decided that, come retirement, this is where some of my time could be and would be spent. The fun and caring environment provided by an obviously dedicated team of volunteers being rewarded with 'high fives' by the youngest of riders inspired me. I wanted to enrich the lives of this mixture of children and adults of all ages from our community with various grades of disabilities.
Further photo shooting opportunities along the way at various riding events kept me inspired to one day reach out and be able to contribute to such a worthwhile organisation. So it was March 2016 when the final curtain came down on employment and the next month, I was in on the ground at TPRDA!
Whilst during my working career having gained management and people skills, nothing like this could ever be anticipated. I immediately recognised the need to accept other skills along with a real sense of purpose. TPRDA provide initial introduction training and continue to upgrade the level with ongoing sessions. This all gives a real sense of wellbeing and accordingly one's personal growth continues to grow as you are surrounded by these inspiring riders and fellow volunteers.
As a volunteer, of any role and at any level, the NZ organisation of Riding for the Disabled openly recognises and acknowledges the volunteer participation.
Obviously, without volunteers, their work, and the respective results for the special riders could not be achieved. The local branches, like TPRDA, continually express their thanks also which are often celebrated accordingly with the volunteers.
Volunteering alongside similar minded people has given me the opportunity to make new friends within a very supportive team who encourage and stimulate others and riders to be happily contained within their caring, safe and creative fun environment.
For me personally, I don't think I have ever felt so rewarded in what I do for these special family members and conversations and feedback with their parents certainly confirms that.
Doug Humby
Volunteer