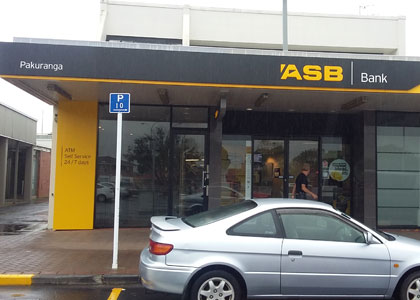 ASB is closing its Pakuranga branch on March 10 due to declining customer numbers.
ASB general manager branch banking Logan Munro says customers are increasingly using ASB's digital banking options and using other branches in the area.
"Our investment in the branch network supports our customers' preferences," Mr Munro says.
"Through our ongoing programme of branch improvements, customers can expect to see further refurbishments and relocations this year," said Mr Munro.
ASB customers in Pakuranga will have received information about the closures, with details of their nearest alternative branches.
No jobs will be lost as a result of these changes.
The bank said ASB's internet banking service and the ASB Mobile Banking App give customers the convenience to do more of their banking anywhere, anytime including for transactions which previously necessitated visiting a branch or calling the contact centre.