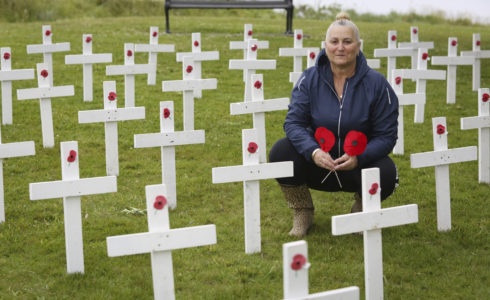 Armistice Day on Sunday marks the 100th anniversary of the signing of the Armistice that ended World War I.
At 11am on November 11 this year, Aotearoa New Zealand will mark the centenary of the armistice that ended the First World War in 1918. On that day 100 years ago, after four years of brutal conflict, war finally gave way to peace.
The First World War had taken a huge toll on New Zealand. Around 100,000 New Zealanders – or 10 per cent of the population at the time – served overseas during the war, and more than 18,000 lost their lives. Families and communities back home felt these losses acutely.
According to ww100.govt.nz/armistice: "When news of the Armistice reached our shores it was met with thanksgiving, hopefulness and joyous noise.
"The Armistice centenary gives us the opportunity to acknowledge the loss and trauma of the First World War, as well as reflect on peace and hope at the centenary of its closure. As well as joining together in remembrance, we can recapture the relief and jubilation of that important day a century ago."
Sunday's event on Stockade Hill is organised by the Howick Local Board and the Howick Returned Services Association (RSA)
10.45am – Parade falls in
10.55am – Parade marches from Mellons Bay Road off to Stockade Hill
11am –      Service starts on Stockade Hill