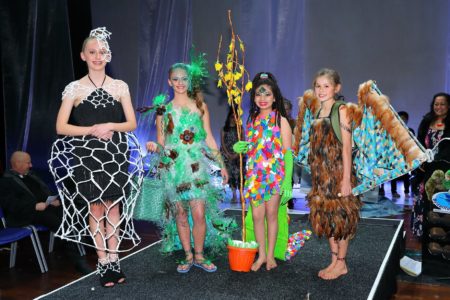 A combination of passion for the environment, fashion and all things crafty attracted schools from all over South Auckland to enter the 2019 Eye on Nature Wearable Arts Fashion Show.
A sold-out show at the Vodafone Events Centre in Manukau recently led to the discovery of Auckland's most promising, young 'environmentally-conscious' fashion designers and master up-cyclers of 2019.
Tamariki walked the catwalk to an audience of 600, as they showed off their work of art with their eco-friendly wearable art pieces.
Each art piece represents an environmental message or concern which young Aucklanders have channelled through creative art to relate to the event theme; Friend or Foe, Restoring Habitats, Reducing Threats – Hoa hehoariri kia haumaru papakainga.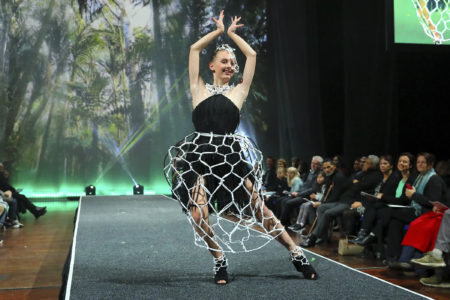 The Manukau Beautification Charitable Trust (MBCT) has been running this event for six years with the aim of giving those creatively inclined and environmentally-minded, a space to unleash their talents and voice their concerns for papatuanuku.
Barbara Carney, event manager of MBCT says, "This event is a platform for young creatives who care deeply about our environment– through artistic talents, many of our South Auckland Maori and Pacifica students of an art based culture will appreciate this."
The competition was tough with 60 entries and a total prize pool of $3500 cash in prizes. Open to all Primary and Secondary Schools in the greater Auckland region.
The Wearable Art pieces related to the theme and students were encouraged to make the outfits from organic, recycled or repurposed materials.
Judges from the Manukau Institute of Technology, Auckland Art Gallery and Auckland Botanic Gardens marked on interpretation of the theme, materials used, designer statement, originality, innovation and construction of the garment and artists overall effort.
Schools that won in east Auckland area are:
Point View Primary – Merit; Wakaraanga Primary – Merit, Somerville Intermediate – Merit and 2nd place  and Botany Downs Secondary College – Merit and 3rd place.