The up-side of the Covid-19 lockdown is that some folk will finally have time to think about improving their beauty routines and to consider some products they would like to try when online ordering and shops are back to normal.
The MECCA Edit suggests saying 'sayonara' to pollutant clogged pores with Tatcha's Liquid Silk Canvas Primer (RRP $92), a weightless, oil-free base which protects skin as it primes.
It's a first step to ensuring makeup lasts when 9 to 5 starts to look more like a 5 to 9 – that may not be the case right now but before we know it, working days will be back to normal so, why not be ready for them?.
Of course, a foundation should be as hardworking as its wearer and. By Terry's Hyaluronic Hydra Foundation (RRP $146) is surely providing double duty beauty.
Infused with skin-quenching ingredients to plump on contact, this weightless liquid texture builds quickly and easily to give the desired coverage. It also controls shine meaning no midday touch ups required.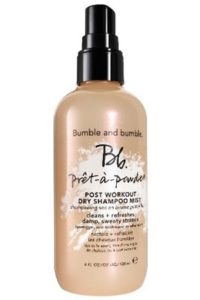 On the other hand, when washing hair becomes more spontaneous than strategic, look no further than Bumble & Bumble's Prêt-à-Powder Post-Workout Dry Shampoo Mist (RRP $53).
When back on the road and a home pit stop is out of the question, pack this spray in the gym kit or overnight bag and take it on-the-go. Quick drying and lightweight it absorbs oil and adds volume, creating locks which look fresh even when they aren't.