Be prepared to be scared. You should be!
The 'Trail of Terror', is an Owairoa Primary School rite of passage according to past pupils. Too much for you? The beautiful fairies and princesses will guide you through.
With more than 50 years of successful gala experience, Owairoa Primary on Saturday (September 29 from 10am-2pm) will deliver another day of fun-filled family entertainment.
The gala offers amazing attractions for all ages from lucky dips, face painting and fair grotto to fairground rides, inflatables and nerf combat.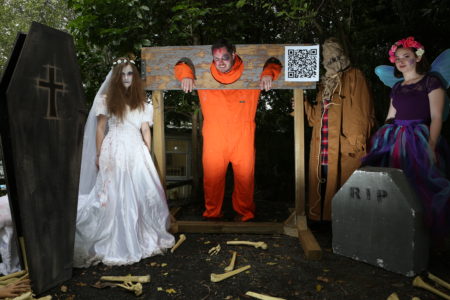 Hungry? Don't worry, the choices are endless with South African BBQ, Asian foods, New World gourmet cheese burgers, just to name a few.
If your feet get tired or you need a rest, watch the spectacular acts on the big stage. There will be performing arts, dancing, cheer leading and, this year, Somerville Intermediate will be showcasing their wearable arts collection.
Looking for something to take home?
How about the sweet stall, filled with amazing sweets, chocolates and fudge. Check out the fantastic home baking in the cake stall and morning tea room.
Feeling lucky? There is plenty on offer at the quick fire raffles including a weekend away, things to pamper, automatic pool cleaners and even a vasectomy available!
Try something new this year like the QR Family Quest, a digital scavenger hunt. Scattered around the gala are 10 QR codes. Find and scan them to be in to win a Chrome Book.
See you all at the Gala!