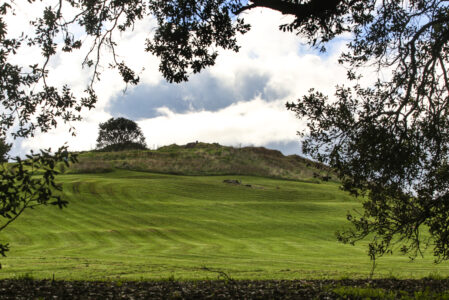 The Tupuna Maunga is closed to the public in the evenings during Guy Fawkes 2021.
The closure of these ancestral mountains/volcanic cones, including Pigeon Mountain, was announced on October 27.
There will be advisory signage, and security staff will patrol the Maunga. The Tupuna Maunga Authority will enact any Covid-19 alert level requirements set by the government.
"The success of the 2020 closures was a measure of last resort but necessary to stop the previous devastating annual fires on the Maunga caused by fireworks," Paul Maujurey, chair of the Authority, says.
"We were very pleasured there were no fires on the Maunga in 2020 and by the support provided by local communities in protecting these iconic landscapes and public health and safety."
Cr Alf Filipaina, deputy chair of the Tupuna Maunga Authority says Nga Tupuna Maunga o Tamaki Makaurau are among the most important cultural and natural heritage sites anywhere in New Zealand.
"They are on the tentative list for UNESCO World Heritage Status and it's critical that we safeguard them from harm," he says.
The 2020 closures were due to the massive fires at Mt Wellington and Mt Eden on Guy Fawkes night 2019, a blaze caused by fireworks at Mangere Mountain in December 2019 and two more on Mt Wellington in April 2020 and September 2020.
All the Tupuna Maunga will be closed between Tuesday November 2 until Sunday November 7, from 7:30 pm through to usual gate opening times the following day.
The Authority calls for the government to end the sales of fireworks to the public.
"Closing the Maunga is not something we prefer," Majurey says.
"We want those beloved connections between the people of Tamaki Makaurau and wider afield to always be available to the Tupuna Maunga.
"But as long as fireworks are publicly available, we are left with no choice but to restrict access to avoid more massive fires and the enormous damage they cause."