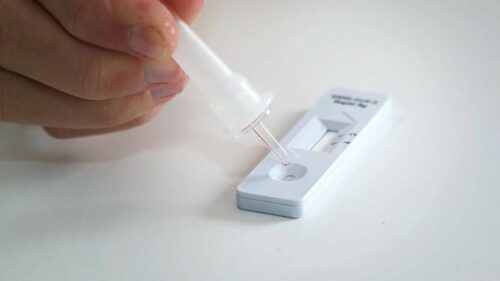 By Simeon Brown, MP for Pakuranga
The Government's failure to clearly state any sort of timeline for when Covid-19 restrictions and mandates can be eased has created significant concern for New Zealanders at a time when they desperately need certainty.
National's position on this has always been clear – we have strongly supported the vaccination campaign as one of the key measures to get us through the pandemic, however we have also said that any limitation on individual freedom should be temporary, and proportionate. As we come through Omicron, many of the Government's restrictions no longer make sense.
The reality is that, thanks to our high vaccination rates, the severity of Omicron has been minimised for most Kiwis, but it remains highly contagious and busts through vaccines and boosters.
With Omicron spreading regardless of vaccination as Covid-19 becomes endemic, a vaccine pass or a mandate has very little impact on transmission of the virus.
All New Zealanders have had their freedoms limited through the pandemic, but now with tools available and a much milder variant it is now time to trust them to take control of their own health going forward.
Given the Government's own statements that Omicron should peak within the next few weeks, Kiwis deserve certainty on when and how mandates and the vaccine pass will end.
The first mandates to go should be vaccination requirements for border workers and vaccine pass requirements for children's sport and hospitality businesses.
Our hospitality sector has arguably been hit the hardest by our response to Covid-19 and they have suffered enough. As we begin reopening our borders, it's time to give these businesses the freedom to operate normally.
National strongly condemned the illegal and antisocial behaviour that occurred during the protests in the capital and we are proud of the professional manner in which our police dispersed protestors last week.
However, we should also not underestimate how divisive the Government's policies have been in responding to Covid-19 and the impact this has had on people.
The rhetoric which has been employed by the Prime Minister has at times demonised anyone who doesn't agree with the Government's policies and made those who chose not to get vaccinated feel like second class citizens. This has divided New Zealanders rather than united us, and needs to end.
We need to reunite our country, end the division and allow New Zealanders to get back to living without endless mandates and restrictions.