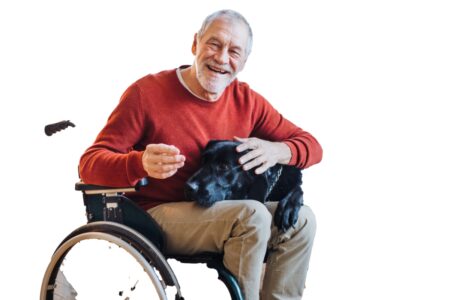 Help us spread some love this Christmas to our vulnerable and lonely older people!
We need your help to fill and distribute 500 'Christmas Bags of Love' to seniors across east, west, central and south Auckland.
Communicare has created a Give a Little page to help raise the $15,000 needed.
https://givealittle.co.nz/cause/bags-of-love-for-christmas-cheer-for-vulnerable
Janferié Bryce-Chapman, Communicare general manager said, "Even in ordinary times, the holiday period can be a difficult time of year for those already experiencing social isolation".
After spending months isolating at home, many of Communicare's members are now facing a Christmas alone as they have no family, or they are a distance away.
"Usually, we provide a Christmas party at each of our 20 Friendship Centres, however, are unable to do this safely this year," Bryce-Chapman said.
So instead, Communicare is preparing special "Christmas Bags of Love" that contain traditional festive treats, small gifts, some puzzles to relieve the boredom and small gifts to show its members that someone cares.
Communicare, a not-for-profit charity, has provided services for vulnerable older people for more than 60 years, specifically aimed at reducing loneliness and social isolation amongst Auckland's seniors.
It operates 20 friendship centres across Auckland providing recreation and support to actively improve the lives of its members and care for their health and wellbeing. During Covid Lockdown these centres have been closed.
"A contactless drop off of a 'Christmas Bag of Love' will really help after months of no Friendship Centre contact," said Bryce-Chapman.
"Our staff and volunteers have phoned and supported more than 400 members every week, helping with shopping, medical appointments, sending flowers and cards for special moments.
"They will be trying to arrange small group outings, dependent on the weather, for some who are not too anxious to go out. For others they will continue to maintain weekly phone calls over the holiday period."
Donations of small gifts and festive treats (packaged) are also accepted, subject to contactless pick-up or drop off arrangements.
Please contact manager@communicare.org.nz or phone 027 318 2651 to arrange.
Anyone in need of face-to-face friendship, activity and support can contact Communicare on 09 6315968, email office@communicare.org.nz