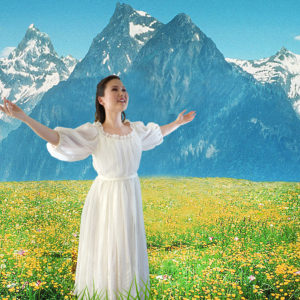 Soprano Kelly Harris debuts in Operatunity's Golden Era of Musicals, coming to Botany, on Tuesday, August 7 at St Columba Presbyterian Church, 480 Ti Rakau Dr.
Making her debut in a concert that recreates the golden era of musicals, when melody was king, the rising star will perform songs from a vast repertoire, including all-time favourites from The Sound of Music and My Fair Lady.
Performing has always been "as natural as breathing" for the young soprano.
Her early years were filled with the music of Walt Disney with knowing the words to every song.
"Those movies were my whole world! Thankfully mum suspected there was something there and put me into singing lessons."
She recalls her first performance engagement came soon after she turned six, entertaining rest home residents with Shirley Temple's On the Good Ship Lollipop.
"My great grandmother was a mezzo in Australia," she says, adding, "She sang for Dame Nellie Melba who got her to study at the conservatorium in Melbourne with her own head teacher."
When asked who her favourite artist from the Golden Era is, Kelly says: "A toss-up between Julie Andrews and Judy Garland. Both have this captivating quality that is utterly magnetising. There's this vulnerability, they feel what they are singing with every fibre of their being and you can't look away."
Kelly with perform songs alongside the dream team of  performers who include Sue Boland, John Cameron, Hamish McGregor, Rory Nolan, Stuart Coats and pianist Paul Carnegie-Jones in Operatunity's Daytime Concert series that pays tribute to great artists and the melodious era of music with its quirky lyrics and magnificent melodies.
Book online at www.operatunity.co.nz or call 0508266237.