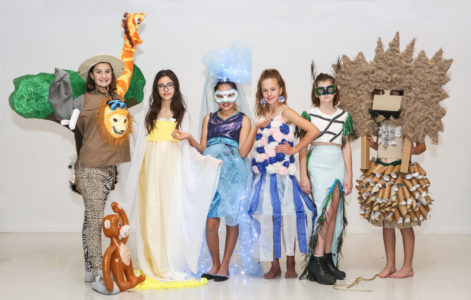 There are seven schools and 121 garments to be showcased at the Wear The World 2019 a Wearable Arts Showcase to be held at Somerville Intermediate School gym on June 13 and 14.
Celebrating cultural diversity through art and creativity, the primary and intermediate school competition has young designers participating in various categories including Asian Dreams, The Pacific, Indian Vibe, In our Kiwiana Way, African Safari and Our Little Brothers and Sisters.
Art Specialist teacher Rebecca Fergusson who has orchestrated the collaborative initiative to be held over two days says that the prizes will be awarded to the best Year 5/6 designs and Year 7/8 designs in each category.
"This is a student-led initiative and there are some creations that are absolutely outstanding.
"We are even going to have the People's Choice Award. Some of the garments will be exhibited at the Uxbridge Art Centre for people to vote on," she says.