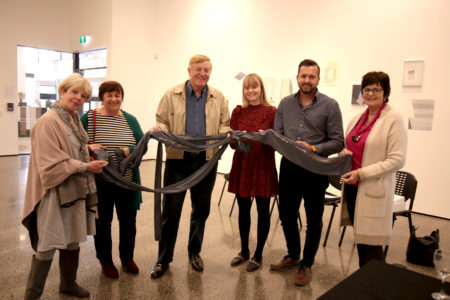 It's nearly time to enter the Estuary Art and Ecology Prize, now in its 14th year, with a prize pool of $8300.
Successful entries will be exhibited at the UXBRIDGE Malcolm Smith Gallery in July/August this year.  Supported by Howick Local Board, The Rice Family Partnership and Gordon Harris Art Supplies this is the only contemporary art prize in Aotearoa New Zealand with ecology at its core
Artists are invited submit artwork which underscores the ecological value of the Tamaki Estuary and the urgent need for action against its pollution.
Entries can be submitted from April 1 to May 31.  This year's entries will be judged by Monique Jansen an Auckland based artist and Head of Visual Arts at the Auckland University of Technology.
Exhibition visitors can also vote for the People's Choice Award with a prize of $1000 kindly donated by The Rice Family Partnership, awarded at the end of the exhibition.  Last year's winner was Briana Woolliams with her artwork Te Wai o Taiki.