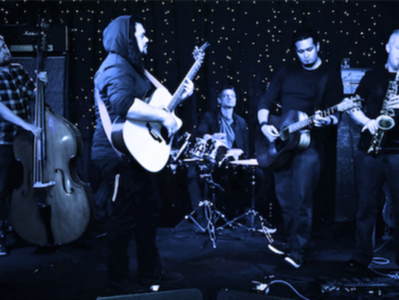 Music by the beach comes to Omana Beach Reserve on January 18.
Connect with nature, friends and family down by the coast at Omana Beach Reserve. Waiheke Island's Radio Rebelde has members from Argentina, Mexico, Columbia, France, United Kingdom and New Zealand.
They have taken South American music and twisted it into something truly international yet strangely Kiwi. The genre-spanning Levi Lights On Project will inspire with music and lyrics on self-awareness and humanitarian compassion. With a warm mix of instruments, including saxophone, cello and cajón, their sound is unique.
Kiwi-international artist Sunny Ray delivers heart-felt soul/folk/roots music with conscious themes and positive messages. Connecting with the part of us that seeks meaning and wisdom, Sunny Ray offers mesmerising new ways to view the world:
Line-up:  Radio Rebelde, The Levi Lights On, Sunny Ray
Genre:  World, roots, reggae, folk, country
Date:  Saturday, January 18
Admission: Free
Time:  3pm-6pm 
Venue:  Omana Beach Reserve , Omana Beach Road
Accessibility:  Mobility parking near event site in crew car park area, accessible toilet on site