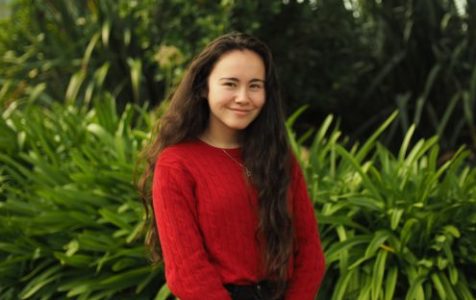 By Hannah Williams
Pakuranga College student Shervonne Grierson is still grasping the fact she will be taking the stage at the Pop-Up Globe here in Auckland this July.
A production of historic tales, Shervonne scored the lead role of Julia in the play The Two Gentlemen of Verona.
Grinning from ear-to-ear she recalls the disbelief when reading the email confirming her dream, snagging a spot in the Shakespearean play.
"Every time I think about it I smile, it's been such a dream for so long and it has settled in more now that I've met the cast, I've got fittings done, I'm going through my lines for show-time and rehearsal time, it feels like it's a reality," she says.
It was after attending the Pop-Up Globe she fell in love with Shakespeare and wanted to learn more than the "mainstream Shakespeare" taught in English class.
"The Pop-Up Globe made me a fan, I've seen so many of their shows just because of how the first couple of shows I saw struck me.
"I think Shakespeare at the Pop-Up Globe is unlike anything else I've ever seen and that's what got me like 'wow I want to be in the Pop-Up Globe one day, I want to be on that stage,'" she says.
Recalling one of her favourite Pop-Up Globe productions, Henry V, she puts her love down to the fresh spin the shows have.
"They made Shakespeare cool, going to Henry V, having all that audience interaction, having Henry walking among the audience, the gags, songs and just funny moments, putting that modern spin on it has made Shakespeare so much more relatable," she says.
Her love of acting comes after seeing a friend perform at the Howick Children's & Youth Theatre (HCYT).
Staying close to home, Shervonne says she still attends HCYT every Monday and has "no intention of not going" because it's where she found her passion.
It was the confidence gained at HCYT that persuaded her to pursue drama at Pakuranga College that lead to the Pop-Up Globe.
"Pakuranga [College] has definitely been a ground for me to grow my acting, drama classes and productions, it's all helped me but HCYT, that's where all of this started, I owe a lot to them."
Dreams became reality for the actress, who humbly describes going from watching the show to now performing on the same stage as a "blessing" and a "testament" to others that "you really can achieve your dreams".
Considered Shakespeare's first comedy, The Two Gentlemen of Verona looks at friendship, infidelity, love and will be the Pop-Up Globe Youth Theatre Company's debut production.
Tickets are available via the Pop-Up Globes website www.popupglobe.co.nz