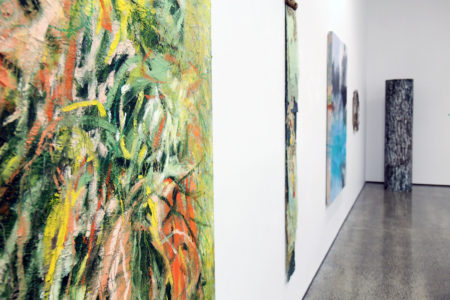 The Uxbridge Centre will host the 13th Annual Estuary Art and Ecology Awards on Saturday.
The finalists entries feature the plights and delights of the Tamaki Estuary.
With climate and ecological protection at the fore of political discussions and social discourse, the award is ever relevant, said organisers.
Artists were invited to underscore the ecological value of this vital waterway and to encourage action against its pollution.
The selection of art boasts a series of monochrome works from popular and previously represented artists: Mo Stewart and Celia Walker.
With a number of contemporary installations such as Waterball.  from newcomer Summer Shimizu: a capsule of Tamaki Waters held suspended along with submissions of bold paint, whimsical prints and photograms.
The awards will be judged and curated by Auckland-based author and PhD programme co-leader in the School of Art and Design at AUT University, Dr Janine Randerson.
Arrive from 2pm. Prizegiving starts at 2.30pm at Uxbridge Centre.