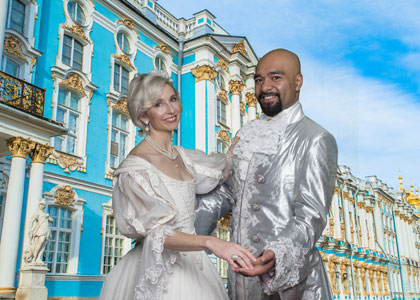 Professional Kiwi touring company Operatunity brings its celebration of the wonderful waltz to Botany this summer.
It's the first concert of 2017, and Operatunity are stepping into the New Year with a set to impress.
Held at St Columba Presbyterian Church in Botany on January 18, 'Waltz of My Heart' will feature Viennese classics, modern waltzes and a variety of well-known melodies by composers such as Strauss, Lehar, Romberg and Novello.
Renowned pianist Paul Carnegie-Jones will be providing the accompaniment for the Andre Rieu-style concert, and guests have also been guaranteed a dose of concert madness – from men in tutus to Elvis impersonations.
Violinist Jessica Hindin stars alongside fiancé Bonaventure Allan-Moetaua, having returned home to New Zealand following almost six years of extensive touring.
She's made television appearances in Great Britain, Europe, USA and China, performed alongside famous entertainers including Harry Connick Jr, Elaine Page and Hayley Westenra, and performed with the Auckland Philharmonia Orchestra.
The pair met through Operatunity, fell in love while on tour two years ago and got engaged on a recent Operatunity Travel trip to Hawaii.
Founder and owner Susan Boland says she expects concertgoers will "delight in seeing romance in the air" as the pair perform together.
Operatunity performs more than 200 concerts every year without any government funding or outside sponsorship and is New Zealand's busiest performance company.
'Waltz of My Heart' takes place at 11am on Wednesday, January 18 at St Columba Presbyterian Church, 480 Ti Rakau Drive, Botany.
Tickets are $34 (including lunch) and can be purchased by calling toll free 0508 266 237 or by visiting www.operatunity.co.nz.