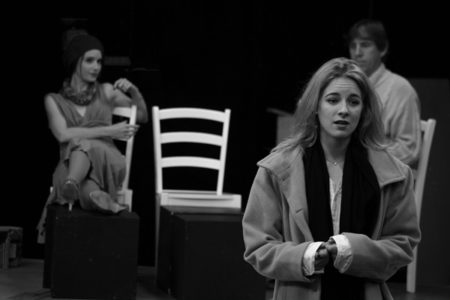 Fancy a glimpse into the life of the rich and famous in 1920's America? The glamour, the fashion, the cars…it's all coming soon to a theatre near you.
Director Laurie Mills is bringing The Great Gatsby to Howick Little Theatre, from July 8 to July 29, and hopes to enrapture a new generation to the classic drama.
As the cast is mainly young, Mills says he has enjoyed imparting some knowledge on them from the past.
Fashion has been a big surprise for some of the male cast members, said Mills, recounting the story of how some of them insisted their pants were too big in the legs, only to be told that was the style back in the day.
The performance, based on the 2009 Ken Duncan adaptation of the book, will use a minimalist set and involve impressive lighting and sound effects.
While adapting to a different time period may be a challenge for the youthful actors, they can rest assured in their experienced and confident director – this will be the 30th period piece Mills has directed.
He says he warms to the plays out of time and finds the task of reproducing another era and time stimulating as a director.
"It's all about revisiting history – we are a product of all those times."
The Great Gatsby is on at Howick Little Theatre from July 8-29. Get your tickets from www.iticket.co.nz. Don't miss out!